FRANTECH 360:
YOUR
MISSION CONTROL

FOR FRANCHISE LAUNCH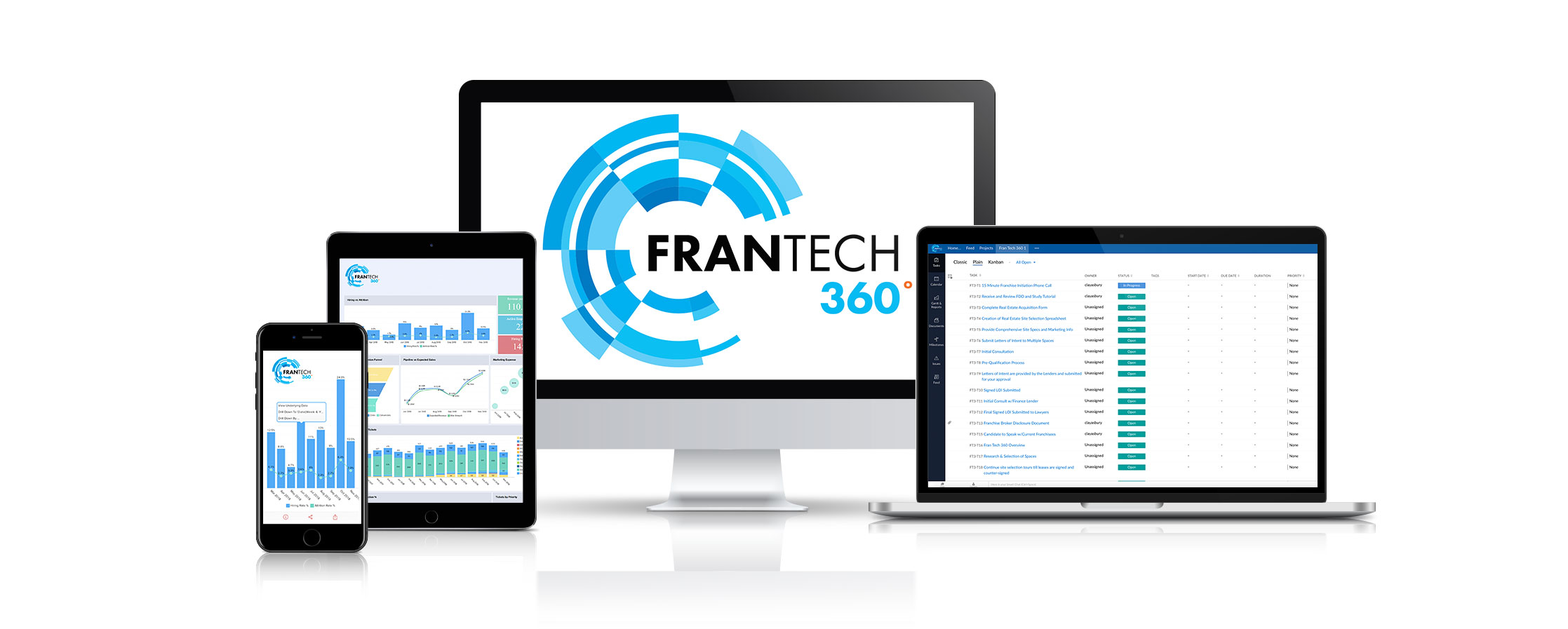 The digital hub for planning, communication, progress reports
and record-keeping throughout the franchise purchase process.
In a typical franchise transaction, the candidate often is left in the dark. They don't know what the next step is, how far from completion it is, or who is supposed to contact whom next.
World Franchise Group clients don't have that problem
— thanks to FranTech 360.
FranTech 360 serves as the "mission control" platform for the franchise purchase process. Newly developed by WFG to solve the communication problems that impede franchise purchases, FranTech 360 connects everyone involved and gives the candidate up-to-the-minute visibility into all aspects of the transaction.